When it comes to serving up experiences of a lifetime, South Africa is an overachiever. Tick a flight to South Africa off your bucket list and get up close to some of the most extraordinary wildlife in the world. Go cheek to jowl with all your big wildlife crushes in their natural habitat, see the progressive and cosmopolitan cities of Johannesburg and Cape Town, or head for the open road - along the coastal cliff tops of the Garden Route through to the Western Cape Winelands, a glass of the best pinotage or constantia in hand.
Meet South Africa
When you meet South Africa, the you that arrives won't be the you that leaves.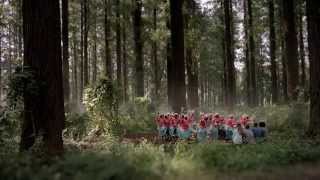 Important information
* Prices include taxes, fees and carrier charges payable to Qantas (exclude any amounts payable to third parties at the airport) and are based on payment at qantas.com. Prices may fluctuate if taxes or foreign exchange rate change. Fares may not be available on all flights or days. Some flights are operated by partner or subsidiary airlines. Prices are not guaranteed until payment is made. Availability is limited. Passengers booking Premium Economy may be seated in Economy on connecting flights. Check the fare rules for more details before booking. Inclusions vary between flights. All schedules subject to change, including last minute aircraft changes.