When it comes to serving up experiences of a lifetime, South Africa is an overachiever. Tick a flight to South Africa off your bucket list and get up close to some of the most extraordinary wildlife in the world. Go cheek to jowl with all your big wildlife crushes in their natural habitat, see the progressive and cosmopolitan cities of Johannesburg and Cape Town, or head for the open road - along the coastal cliff tops of the Garden Route through to the Western Cape Winelands, a glass of the best pinotage or constantia in hand.
Meet South Africa
When you meet South Africa, the you that arrives won't be the you that leaves.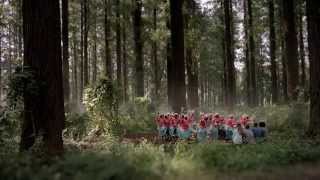 Johannesburg
Important information
* Prices are based on payment at qantas.com by BPAY or POLi for bookings made 7 days or more before departure or by debit or prepaid card for bookings made within 7 days of departure. A fee applies for other card payments. Fares may not be available on all flights or days. Some flights are operated by partner or subsidiary airlines. Prices are not guaranteed until payment is made. Prices may fluctuate if taxes or foreign exchange rate change. Add Card Payment Fee per passenger, per booking: credit/debit cards AU$7 domestic or trans-Tasman or AU$30 international; debit/prepaid cards AU$2.50 domestic or trans-Tasman or AU$10 international. Also add AU$30 for domestic or AU$60 international per passenger for bookings made on 13 13 13 or at the airport. Passengers booking Premium Economy may be seated in Economy on connecting flights. Check the fare rules for more details before booking. Inclusions vary between flights. All schedules subject to change, including last minute aircraft changes. QantasLink flights operated by Sunstate Airlines (Qld) Pty Ltd ABN 82 009 734 703, Eastern Australia Airlines Pty Ltd ABN 77 001 599 024, and National Jet Systems Pty Ltd ABN 11 008 279 203. Licence No per state: QLD – 407, NSW – 2TA000237, VIC – 30362, SA – TTA155, WA – 9TA52.

# The Price Promise may be cancelled, modified, restricted or altered at any time without prior notice. The Price Promise terms and conditions in effect at the time that you make a claim will be used to determine whether your claim qualifies or not for the Price Promise. Claims under the Price Promise will not be accepted if, in our opinion or the opinion of the third party responsible for administering the applicable Price Promise, acting reasonably, the claim has occurred as the result of a printing, uploading or other error or is made fraudulently or in bad faith.